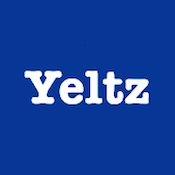 Yeltzland Privacy Policy
The app embeds various pieces of functionality (Yeltz Forum website, Halesowen Town website, Yeltz TV YouTube channel, Halesowen Town Twitter Feed), each of which will have their own privacy policy. The app itself does not use or share information used in those pieces of functionality, other than what is necessary to use those sources. Please refer to each sites privacy policy for more details.
The user settings need for use in the app are store locally, including:
Whether the user has enabled Game Time Tweet notifications
These settings are managed in the 'More' screen of the app.
Notifications for Game Time Tweets are driven via Google's Firebase service, which will send and store a device identifier to enable this functionality. Please refer to Firebase's terms of service for details.